Welcome! Today I will look into
wordpress seo tutorial
. and am assuring you after this guide you will learn a new thing on
how to rank your wordpress blog on Googlefirst page .

My recent post was mainly focusing on
Blogspot seo tutorial
, which really helped a lot of bloggers. And the amazing thing is that i also write on
Blogspot onpage seo guide
, well you can read it through the link above
Now without waisting much of your time, i will proceed and teach you wordpress seo, and as well how to rank your wordpress site on Google first page
Also Read-
nnu income review: how to make money reading news
Introduction
We all know the fact that optimizing for wordpress seo could be intimidating for beginners, most especially if you are not a tech guru
But you have nothing to worry, it doesn't have to be complicated starting here to learn the basics, and then you can start implementing them on your website
But before we proceed, i will like to break everything down so that you could be able to understand everything.
I will first of all define SEO
what is SEO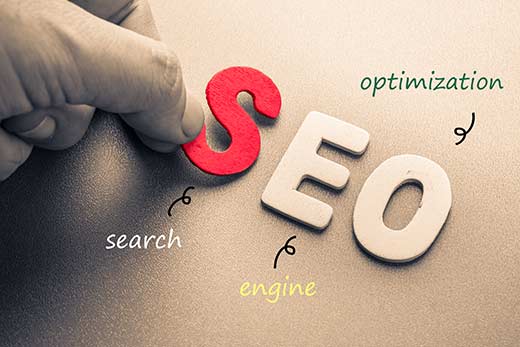 SEO is an acronym that stands for Search Engine Optimization. It's a strategy used by website owners to get more traffic by ranking higher in search engines.
Search engine optimization is not tricking Google or gaming the system, it's simply about creating a well designed site that has optimized code and formatting which helps search engine to find your blog.
When people search something on Google and it happened to be you posted about it on your blog, your search engine optimized content will appear higher in the search engine result, and you will get huge traffic to your blog
Now for you to optimize your wordpress blog seo, you need to have a little seo knowledge. But don't worry because am going to educate you on wordpress seo,
Now you have known what is SEO, let's move to our main topic which is WordPress seo tutorial.


Why SEO is important

Search engines are often the biggest source of traffic for most websites.

Google and other search engines use advanced algorithms to understand and rank pages appropriately in search results. But those algorithms aren't perfect — they still need your help to understand what your content is about.

If your content isn't optimized, then search engines won't know how to rank it. When people search for the topics you write about, your website won't appear in the search results, and you'll miss out on all that traffic.

It is really important for all business owners to make their website search engine friendly, so that they can maximize their search traffic.



Basics of WordPress SEO

SEO can get technical, but it doesn't have to be. Just learning a few basic SEO tips to optimize your site can give you a noticeable boost in your website traffic.

You don't have to be a tech genius to use the techniques below. If you're already using WordPress, then you are good to go



Please adhere to all the write ups below because they are very essential..



wordpress seo tutorial
1. Good domain- when creating a blog/site, be it wordpress or blogspot , you need to consider the Domain you chose, make sure your domain relates to what your blog is rendering to your audience.
Now let me tell you, people are now using high search volume keyword as their domain. E.g makemoneyonline.com.ng
Only this domain will bring massive traffic to his blog because the rate of people searching how to make money online is highe
2 Good design- bad design is one of the things that affect ranking on search engine. Avoid using free template on your blog/site because it may one way or the other affect your search engine presence.
3. yoast plugin- this tool is the major reason why i love wordpress, this wordpress seo tutorial will work for you, but if you integrate wordpress seo yoast plugin, it will work excellent for you.
If you are using wordpress and you haven't installed premium yoast plugin, please try and do that immediately after reading this post.
4. URL submission- after creating a blog or site, the next step you are entitled to take is to submit your blog to all the search engine you know. E.g
i. Google
ii. Bing
iii. izito
iv. Yahoo
v. Yandex etc
5. keyword research- keyword research is one of the best techniques am using to drive huge organic traffic to my blog,
When you research for a keyword and fortunately you found an easy to rank keyword on your nich,
Just write on the keyword after that, create a little backlinks for it and then wait for it to rank.
I have been using this trick and is working for me. Many of my post is ranking both on Google and Bing.
6. Ability to write- inability to write and feed audience is one of the major problem of some bloggers, many bloggers do hire people like me to write on their blog. But see let me tell you the fact..
If you are a blogger you must be a good writer as well. If you engage in stealing other peoples content, am very sorry because your blog will never rank and if care is not taken Google will
Sandbox
your blog. So please don't engage your self in copy and paste.
Also read-
How to prevent your blog from Google sandbox
7.
proper anchor text
Search engines assign each page on your website a score (page authority). The recipe of this score is kept secret so that people cannot game the results. However, the most common signals of authority are links.
This is why it's important that you link to your own content from your other blog posts and pages.
You should make it a habit to interlink your own posts whenever possible. If you have multiple authors, then create a pre-publish post lisg that requires them to interlink at least 3 other blog posts.
This will help you boost your pageviews, increases the time users spend on your site, and ultimately will improve the SEO score of your individual blog posts and pages.
8.
Speed and security for wordpress seo

Even if you adhere to all the wordpress seo tutorial and best practice above, if your site is slow OE gets taken down by hacker, your search engine ranking will take a big hit.
Here is how to prevent your blog/site from losing search engine traffic due to slow performance
Optimize your site speed performance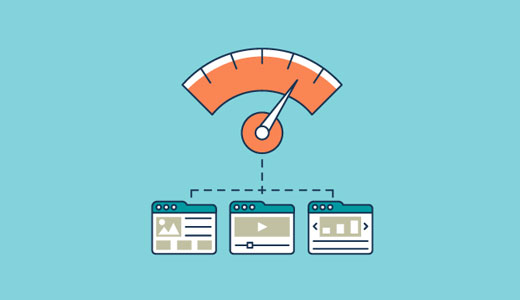 Research shows that in the internet age, the average human attention span is shorter than that of a goldfish.
Web usability experts believe that users decide whether they want to stay or leave within few seconds of visiting a website.
That means that as a website owner, you only have a few seconds to present your content and engage users. You don't want to waste this precious time making your visitor wait for your website to load. Search engines like Google admit that they rank faster websites higher than slow loading websites.
9.Using SEO Friendly URL Structures in WordPress post

SEO friendly URLs contain words that clearly explain the content of the page, and they're easy to read by both humans and search engines.

Some examples of SEO friendly URLs are:

https://www.hubfactorycom.ng/wordpress-seo-guide
https://www.hubfactory.com.ng/how-to-make-money-online

Notice that these URLs are readable and a user can guess what they will see on the page just by looking at the URL text.

So what does a non-SEO friendly URL look like?

https://www.hubfactory.com.ng/?p=10467
http://example.com/archives/123

Notice that these URLs use numbers unrelated to the content, and a user cannot guess what they will find on the page by looking at the URL.

Using SEO friendly permalink structure improves your chances of getting better positions in search results.

Here is how you can check and update your WordPress site's permalink structure.

You need to visit the Settings » Permalinks page. Select the post name option

Note; If your website post has been running for more than 6 months, then please don't change your permalink structure unless you're using the numbers option. If you're using Day and Name or Month and Name, continue using that.

By changing your permalink structure on an established site, you will lose all of your social media share count and run the risk of losing your existing SEO ranking.

If you must change your permalink structure, then hire a professional, so they can setup proper redirects. You'll still lose your social share counts on the pages.


10. Add XML sitemap to your wordpress site


An XML sitemap is a specially formatted file that lists every single page on your website. This makes it easy for search engines to find all of your content and indexe them immediately.

While adding an XML sitemap does not boost your site's search rankings, it does help search engines find the pages quickly and start ranking them.

If you're using the Yoast SEO plugin, then it will automatically create an XML sitemap for you. To find your sitemap, just go to this URL (don't forget to replace example.com with your own domain name):

http://hubfactory.com.ng/sitemap_index.xml

We will show you how to submit your XML sitemap to Google in the next step.



I will stop here, you can drop your quation on the comment box..




Records!